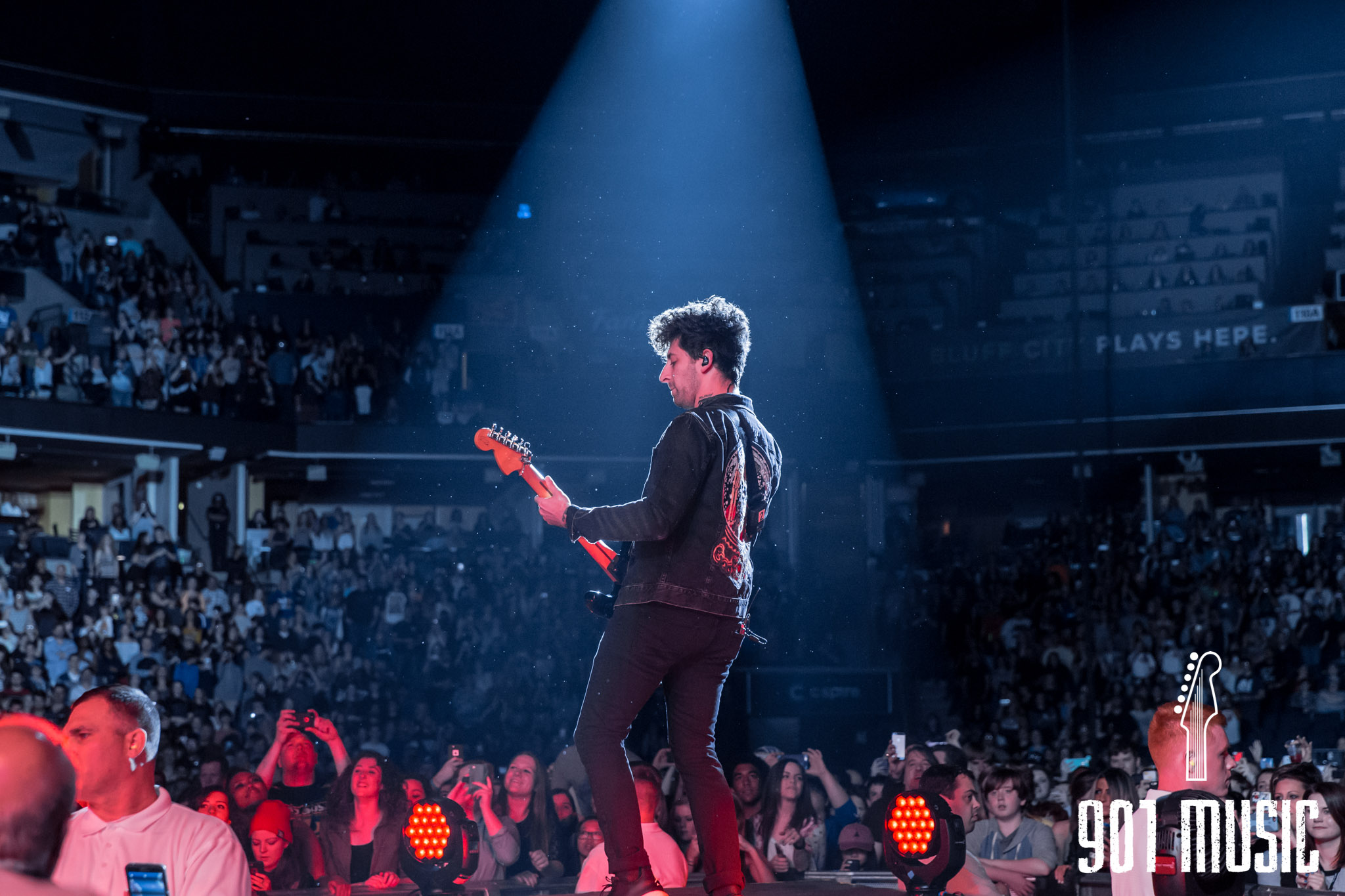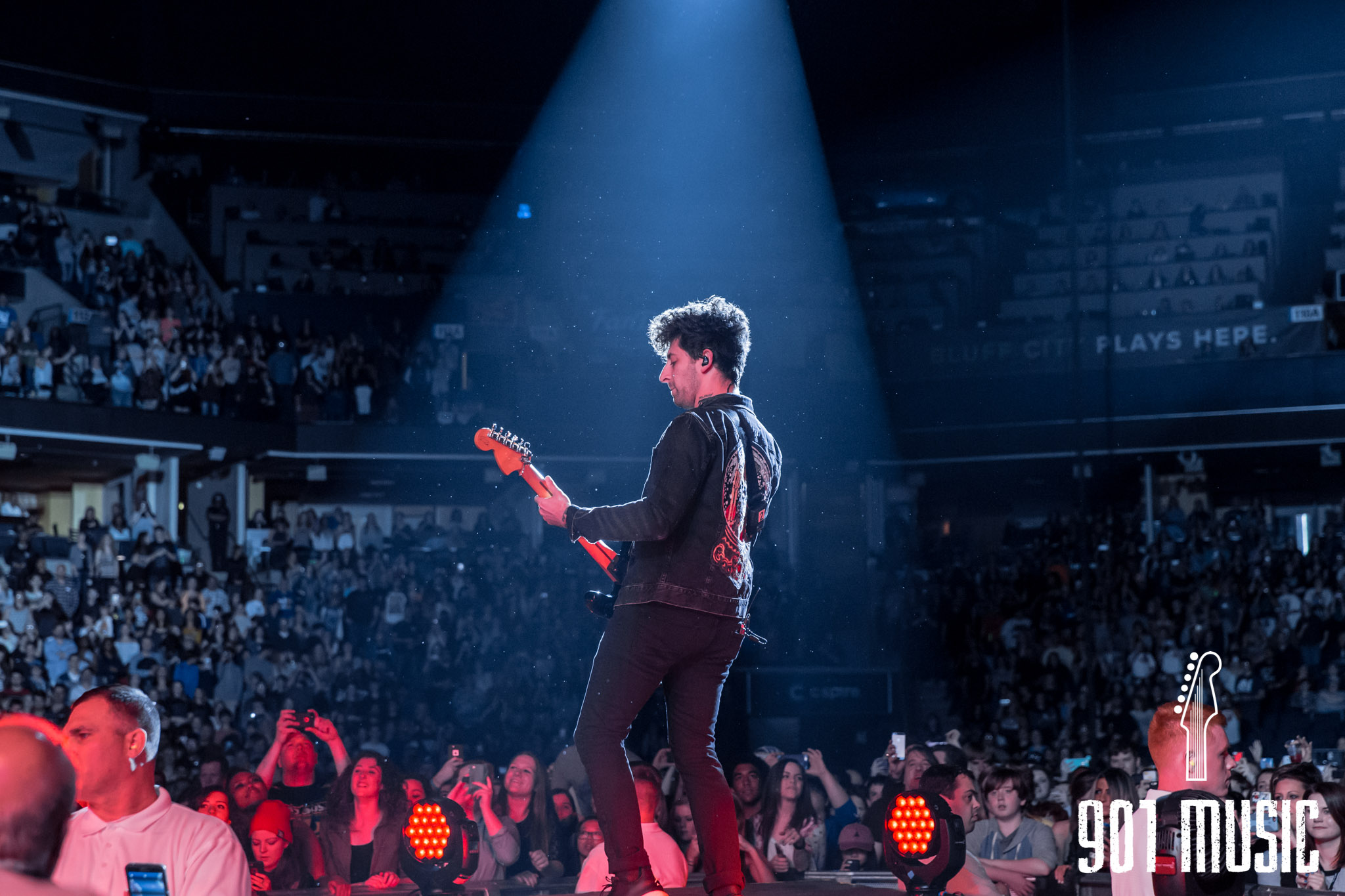 Photo credits: @TimGSimpson
Before I begin this recap, I have to tell you a story. Once upon a time, there was a young, skateboard riding (mostly falling) kid with long hair and a rebel attitude. This kid would stay up late playing guitar and listening to bands like Green Day, Sum 41, Jimmy Eat World and most of all Fall Out Boy. Now, this is the old Fall Out Boy, not the new brand you hear at arena events. The Fall Out Boy that would continuously play on Noggin in between episodes of Degrassi. (Don't get me started on the old Degrassi either) Obviously, I am this boy and not much has changed except maybe a haircut and I've turned the board in for a bicycle. So, you can imagine the excitement of Fall Out Boy coming to town for me, well the old Fall Out Boy at least.
This was a special show, opener AWOLNATION performed their brand of post-rock, electronica to a filled up arena. All in front of an enormous Dallas Cowboys sized projection screen that flashed the band's logo in shades of black and red. Aaron Bruno's voice carried the crowd in a variety of motions. From the feeling of teenage angst to the sensation of good vibes, both swaying the crowd back and forth, AWOLNATION controlled the atmosphere to start the night.
Then, the Illinois rock band from Chicago, Fall Out Boy grasped the crowd that they have held on to for so long. After their three year hiatus from music, the mega popular superstars released their album Save Rock & Roll and have formed a new sound, much different than their "emo-pop" style of music that rose them to the top. This is where I felt torn. The entire show was a variety of old and new, and I was constantly swung back and forth between the young teenage Stone that I mentioned above, and semi-dignified Stone that writes these articles today. Don't let my opinion change how you feel, because I am not so keen on the new Fall Out Boy. But, what I can say, these four guys have appealed to the same crowd for years, changing and morphing their sound into what fits the mold of their surroundings. That, is what makes this band so successful, and the show reflected that. With the perfect amount of punk-rock attitude from Pete Wentz, and the talented vocal runs from Patrick Stump, Fall Out Boy took hold of the new generation as the older generation sat back and watched. That, is what makes you so successful in music, the ability to appeal to multiple generations.